FAQs
Whilst not comprehensive, we hope to have compiled responses to our most frequently asked questions.


ABOUT OUR SOCKS

Where are your socks made?
Sock Monthly bamboo socks are designed in our studios in Staffordshire and knitted by a small team of experts in Turkey; a country renowned for its excellence in production of clothing and accessories.

What's the composition of your socks?
We are really proud to have one of the highest concentrations of bamboo viscose in our sock composition - meaning that our socks are so much softer and silkier than other brands.

Our actual composition is:
79-80% viscose derived from bamboo
17-18% polyamide (nylon)
2-3% elastane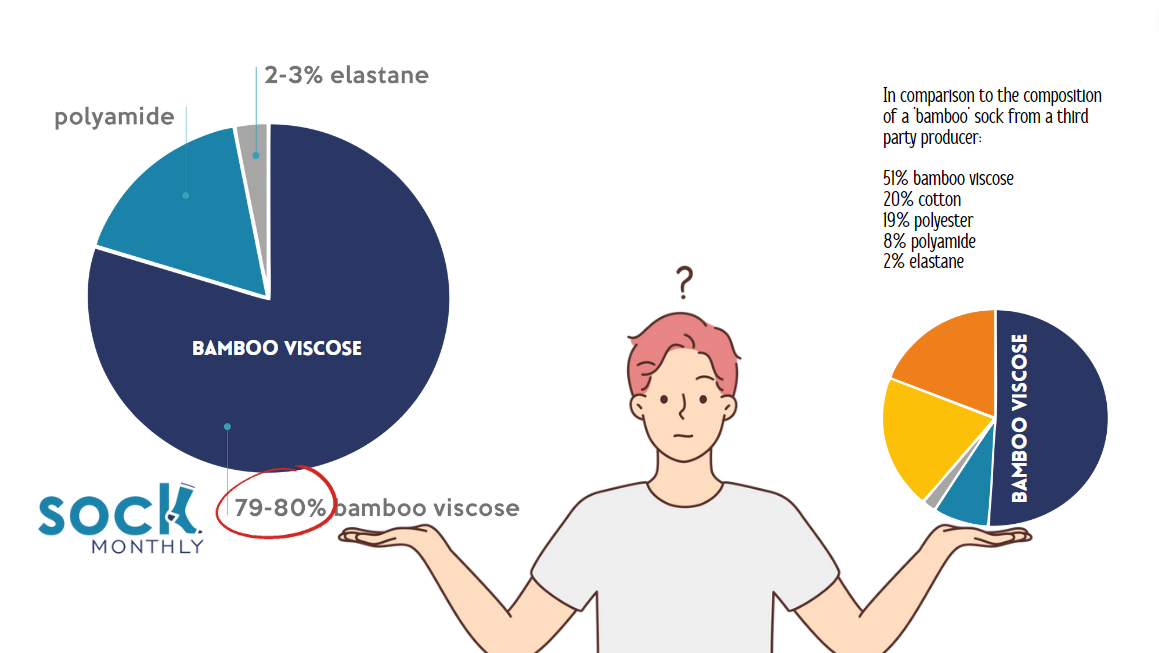 What size socks are available?
To make matters easier, we currently offer our most popular unisex crew length bamboo socks in one size:
38-45 for European sizing
5-11 (adult) for UK sizing
PURCHASING OUR BAMBOO SOCKS AND OUR 'CAN-DO' ATTITUDE
Can I purchase a single pair as a one-off?
Certainly, we don't mind at all. Just visit our one-off sock designs category and make your selection.
Will you be offering more designs?
Absolutely, we have an ambitious plan to introduce new sock designs on a regular monthly basis. In fact, we draw our inspiration from meeting our customers face-to-face at artisan and makers markets and can be commonly asking for opinions and suggestions.
Can I buy a subscription as a gift for someone else?
Yes, we offer 3 and 6 month subscriptions so the lucky gift recipient can receive a different pair of socks each month. To have the socks shipped directly to the recipient then insert their address as the delivery address on your order. We don't include an invoice, but if you want us to add a gift tag with a message then don't forget to add this during checkout.
Can I select the socks for the subscription?
Of course, we are one of the few sock subscription companies that allow you to select the socks to best match your own personality or that of your friends and family so that you can build the perfect subscription. Just add the socks from the design options and we will run down the list and post month after month for the duration of the subscription.
Is the cost of shipping included in my subscription?
Again, yes. Rest assured there are no additional delivery charges. Sock Monthly post socks with Royal Mail using the large letter service so that they fit through a letterbox.